Blogging Archive
by Allex - March 7th, 2011
It seems like the big pre-SXSW bitchfest this past weekend was around whether anonymous commenters are good or bad, whether they are trolls and whether they are the scum of the earth and should be shot with a nerf gun until they give up who they really are. AOL tech blog Techcrunch switched from using the Y Combinated Disqus comments system over to using Facebook comments. Let me just say this as Allen not as anonymous commenter 2382389A, the move was made to get more traffic to Techcrunch. Period. (nothing wrong with wanting to make money)
Robert Scoble nearly died (I think his caps lock key got jammed too) after reading some post by Steve Cheney. There seems to be two main issues going on within the posts regarding Facebook comments and trolls stories:
Are anonymous comments bad or good
Should we be willing to let Facebook control how we use the Internet outside of the walls of Facebook.com (I will save this discussion for another day)
It seems whenever the discussion of "internet commenting trolls" comes up, I always get into an offline discussion about which came first on a blog – shitty content or the trolls? In most cases mice and rats don't just show up – they come when you put food out there for them. The conversation usually ends up with everyone agreeing that the trolls show up when shitty content is placed out there for them.
Continue reading "Which Came First? Trolls or Crappy Content?" »
by Allex - February 7th, 2011
Last night sure was interesting — everyone on Twitter was bitching about the Groupon ads, cheering for the Chrysler ad, and there was very little actual football chatter from what I could tell. Then at 9:01 Pacific time, the conversation on Twitter changed in the tech sector. Kara Swisher and the NYT posted that the Huffington Post was acquired by AOL. Congrats to everyone involved – looks like this was a very large acquisition for the content network that recently acquired a number of blogs and technology providers.
What I immediately thought was, "wow, this fits perfectly with the AOL Way where they want to generate massive pageviews with little work". Last week I put a URL into my bookmarks for later usage on a story about content scraping. The URL was from a post on HuffPo about some topless photos of actress Olivia Wilde. Apparently Wilde did a shoot (she was covered) in FHM magazine. The reason the link was interesting to me is that FHM magazine goes after any outlet that posts their images online. So could the HuffingtonPost really have posted these images? NOPE! What do you get when you land on the page titled, "Olivia Wilde Goes TOPLESS In FHM France (PHOTOS)"? You get one tiny paragraph of content and a link to another website. But you also get thousands of pixels in other non-related "stuff".
When you put something in parens (Photos, Video, etc.) in a story title, you expect that the thing is actually located within the post.
So what did AOL pay for when they acquired HuffingtonPost for $315 million? Did they get one of the biggest SEO plays out there? Today on the investor call, Ariana Huffington said something about how they create quality content at cost-effective prices. I am not a regular reader of the HuffingtonPost – mainly because every link I follow ends up being a scrape or a let down in quality or quantity of content.
I am certain that most of the content on HuffPo is probably of good length and quality — but is it these types of articles that drive the pageviews to let them create the other quality content?
Continue reading "Just What Did AOL Get for Their $315 Million?" »
by Curtiss Grymala - January 20th, 2011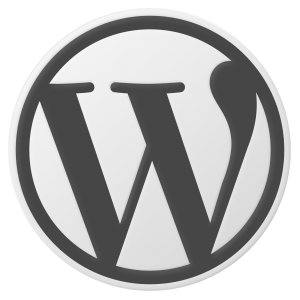 WordPress 3.1 will most likely be released in the next few weeks, and it brings with it a few major changes. If you're a regular WordPress user, you might not immediately notice many of the updates; but if you are a WordPress Multi Site user, or you are a plugin developer, the changes will most likely seem somewhat revolutionary.
The major change for WordPress Multi Site is the isolation of the Network Administration area. The Super Admin menu is going away, and being replaced with an entirely new admin dashboard for Super Admin users. Developers that initially made their plugins compatible with WordPress MU or WordPress Multi Site will need to make some minor modifications in order to make their plugins compatible with WordPress 3.1. Continue reading "Here's What's Coming in WordPress 3.1" »
by Allex - September 24th, 2010
Comments Off
As of 11:30pm Eastern Time, it appears that WordPress.com hosted blogs are down and aren't loading. Twitter search is showing many reports coming in every minute showing that the blogs are down.
The WordPress Twitter account notes, "WordPress.com is currently experiencing a network outage. We're working on getting things back up ASAP."
And loading any WordPress blog returns the following message, "WordPress.com is temporarily unavailable. We're working on the issue and things will be back up and running ASAP. Please check back in a few minutes."
Popular technology blogs GigaOm and Techcrunch are also displaying the above message. Both sites are hosted on the WordPress VIP program.
Automattic, the parent of WordPress, has a full health service dashboard which the company notes provides real-time status on all of their products. The dashboard also notes that commenting service IntenseDebate is also currently down.
Update: 12:08am Eastern – sites are back! Go browse cat photos! I am wondering with all of the downtime this week across a number of major sites if we should just turn off the whole Internet this Sunday, go outside, be with people and come back fresh on Monday.
As always please report in if your WordPress.com blog is down or you are unable to access the blogs you enjoy reading.
by Allex - August 17th, 2010
Blogging service Zemanta has announced a new integration today with the hosted version of blogging platform WordPress. Zemanta's blogging tool has been available since the early days of the company for the self-hosted version of WordPress (like we use here at CN) and now anyone using the hosted version of WordPress can also benefit from Zemanta's service.
From the announcement, "Currently, Zemanta works on English-language blogs and can only be used in the visual editor mode. It's not available on private blogs. Photos recommended by Zemanta are copyright-cleared, but we urge you to check out the photo's license if you have any doubts (you can do that by hovering over the photo)."
Zemanta's goal is to bring together relevant databases and help enhance content across the Web and in email. They use a variety of databases including Amazon, IMDB and Wikipedia. Zemanta uses "entity extraction" to determine what terms and phrases they should offer suggestions for.
Zemanta CEO and co-founder Boštjan Špetič forwarded the announcement to us (along with probably every other tech blog) and notes that in the first three hours since the integration went live, over 800 WordPress hosted bloggers have activated the plugin. Boštjan also notes that Zemanta is now available for use by over 30% of all blogs worldwide.
If you are new to the Zemanta service, checkout our interview with the founders to learn more about how Zemanta works and their business model.
by Allex - August 4th, 2010
Blogging platform Posterous is currently down and out-of-service due to a DOS (denial-of-service) attack earlier today. The official Posterous Twitter account notes, "We've been targeted by a denial of service attack. We're working as hard as we can to get it back up."
Popular PR blogger Steve Rubel is one of the many Posterous customers currently down due to the DOS attack. Steve was promoting his Google Wave is dead article from last year and is now pointing to a Google Cache of the article.
Please report in as always if you are a Posterous user and are finding it difficult to connect to your Posterous blog. And remember that all Web services go down at some point and I am certain the Posterous team is working hard to get the service back up as quickly as possible.
Update: 5:49 Eastern – Posterous now reporting 25% back in service and 100% expected back within 45 minutes.
Update: Posterous officials have posted regarding the outage with some important steps if you are a custom domain user.
by Allex - July 30th, 2010
One of the conversations I often have with CN readers and with people at events is why blogs cover certain topics or companies more than others. If we look at big companies, one of the most popular companies (if not the most popular) is Apple. Why do so many tech blogs write about Apple so often compared to say Microsoft or Sun?
Sure a lot of it has to do with Apple's innovative products but that's not the reason. One part of the reason is that bloggers appear to skew higher on income than non-bloggers which affords for Apple purchases and naturally it makes sense for them to write about the products they own and love.
But the real reason is that there is no other company that can drive massive pageviews like Apple can. Since we (sadly) still live in a pageview economy where most bloggers are rewarded on the traffic they can drive to their stories, Apple wins over all others in a landslide. Even so-called personal (non-commercial) bloggers are still interested in the traffic spikes.
Why is this? Why does a story about an Apple product or a post about Apple CEO Steve Jobs drive more pageviews relative to stories about their competitors or other technology companies?
If I write a story about Twitter and note that some feature they just launched is crap, I will get some comments either agreeing or disagreeing. But overall it would be hard to fire anyone up around the discussion of a Twitter feature. And we could easily replace Twitter with nearly any other technology company and receive the same reply.
Become a sponsor
SPONSORS