css Archive
by Curtiss Grymala - August 19th, 2011
Earlier this evening, I was reminded of just how primitive the HTML5 support was in Firefox 3.5/3.6. While we have seen three major version releases since 3.5, it was actually still the latest version of Firefox less than 6 months ago (and was that way for almost 2 years). Therefore, Firefox 3.5.x still holds a decent amount of market share (probably as much as, if not more than IE6 did a year or two ago). Looking at a handful of websites for which I have analytics data, versions of Firefox prior to 4 still accounted for anywhere between 2% and 15% of the total visits to those sites last month. With all of that information, it's probably still important to make sure your sites work in versions of Firefox as far back as 3.5.
There are two somewhat major gotchas in the way Firefox 3.x handled HTML5. The first is easily fixed with a few lines of CSS. The second can only really be fixed if you rewrite some of your HTML. Continue reading "Firefox and HTML5 Compatibility" »
by Curtiss Grymala - May 23rd, 2011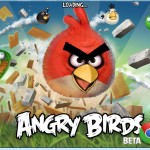 Although we are still a ways away from being able to use HTML5 and CSS3 to their full potential, some really neat things are being done with them right now. In case you missed the news last week, a new, Web-based version of the wildly popular game Angry Birds was unveiled. For the most part, that application is built using HTML5 and JavaScript (relying heavily on the new <canvas> element and all of its power).
There was some minor controversy over the game, after it was discovered that it still requires Flash in order to play the game (to produce the sounds and music for the game rather than using HTML5 audio), but there are some potentially valid reasons for that. Continue reading "What's New With HTML5, CSS3 and JavaScript?" »
by Allen - April 4th, 2007
Comments Off
Got a tip about a new opening at Apple. If you have wanted to work for Apple, this might be your chance. Looks like they want a front-end coder. I would probably apply if the position was in NYC :) The requisition is listed below.
CSS Developer for Apple Inc.
Fuel the future of apple.com Build projects that advance the experience for our customers while producing solutions that amplify the design of our innovative products. Collaborate with creative, editorial and planning teams to deliver superior work.
Do you live CSS? Breathe JavaScript? Dream in Photoshop layers? Join the Apple.com team and help us build one of the most popular destinations on the web. The usual communication/team player skills apply. We're passionate about the web and are looking for people crazy enough to do this for a living.
Master of hand-coded HTML, CSS, DOM, and Javascript
Expert in Web standards and cross-platform, cross-browser issues deployed on a large-scale, high-volume website
Evolve concepts with design team from comp to template to final build
Solid Photoshop and Illustrator slicing and optimization skills
Strong visual and conceptual design sense
Perl, Python, Subversion experience a plus
Please send an email with the subject "CSS Developer" and your resume attached to biki.berry@apple.com
by Allen - March 10th, 2007
For some reason the afternoon panels are shorter. I hate short panels and discussions. This one felt rushed and while I hate short panels, I REALLY hate these damn cheesy mac powerpoint fly-ins. Remove them. Period.
This was a discussion on unleashing css for ie7 by Christopher Schmitt of Heavision.com - had a few highlights on things you can now do, but also had yet another rehashing of the browser wars of the past decade. Blah.
Here are the laws he suggests:
Rule #1 – say no to betas
Rule #2 – know your adoption rate
Rule #3 – take an inventory
Rule #4 – keep 'em seperated
Rule #5 – kick ass
That's really all I got from that 20 minutes session.
by Allen - March 10th, 2007
Comments Off
The first panel I decided to select was the A Decade of Style panel which was moderated by Eric Meyer and included Molly Holzschlag, Chris Wilson and Douglas Bowman. It felt more like a "This is what I have done, now bow down" rather than a "this is what happened in the last decade." It started off well with Eric's year by year chart with CSS availability but quickly moved into a "this is me" type discussion. Molly seemed to dominate most of the discussion, followed by Eric. I would have enjoyed a walk through time, here is what was done in 99, 00, 01, etc. Here is how xyz site pushed the envelope. Below are the questions Eric posed to the panel plus the questions asked by the audience.
Starts off with a discussion about when they first came in contact with CSS. What's interesting is that I was doing it when they were, just outside of HTMLCenter, never really became public about it. Damn, I coulda been a star :)
What made you stick with CSS? Concensus around beauty. Molly had to get into it because people were asking her about it.
What's your favorite CSS property? One said Margin, Molly likes display property, another guy likes text-decoration: blink.
How did CSS survive its first five years? Molly says just the idea helped me to hang on to the hope for a better structured document with more flexibility. Another one says sep. style from content was a great concept.
They all say the CSS Zen Garden was the best moment in CSS History. Meyer says IE5 Mac was another great moment in CSS history.
Who have we forgotten? Todd Farner, Molly mentions blue robot guy, Eric Costello from glish, Owen Briggs from Box something.
What's the biggest piece missing in CSS? Chris a full test suite, someone in the audience said table, molly says column-based design, another one says variables and constants.
Has the CSS Working Group lost its way? Molly thinks they are getting smarters by bringing in designers like Andy Clarke. It's a challenging mission and anytime the spec does not specify enough in detail, then CSS 2.01 still does this. Molly believes the W3C has lost its way because its the same people year after year.
What's the hardest part of CSS? Compatibility, hardest part of CSS is actually using CSS but not being able to use it well.
How does designing for CSS differ from designing in general? CSS is an implementation tool not a design tool.
What does the future hold? Layout, variables and constants..
Audience questions:
Should a web designer understand CSS just as a print designer needs to understand paper.
Do you code for least compliant and add or most compliant and back out. Most panelists are saying they code for most compliant and then back out.
Student asked me recently, why is everything square? CSS is based on a box model that's why you get boxes.
by Allen - October 3rd, 2006
check out our new article about what we learned from being dugg »
I get asked a lot about clean URLs. Most times the question is, "Why should I use clean URLs when building my web app?" And so, with that, I give you the CenterNetworks Top 3 Reasons to use clean URLs when building your web app:
Reason 1: Virality
When you see someone in the street and want to give them a URL inside your site, would you say something like (click the audio for real world example):
reviews.cnet.com/4531-10921_7-6648315.html?tag=cnetfd.mt

cnet.com/firefox0dayhoax

I am pretty sure it is the latter. It is important that people can speak your URLs where ever possible. Of course it is important to remember that this list is appropriate for those starting out. When you look at a site like CNET that has been around for years, changing their URL structure would be very difficult.
I use the MOM test when creating URLs…. if my mother understands the URL then I go with it.
Reason 2: Optimization
Search engines like clean URLs. And we all know how important good search engine rankings are. But you will see I did not call reason #2 – search engine optimization. And why? Because optimization of a web site (or its URLs) is more than just for SEO purposes. There are many social bookmarking sites today that only let you save the URL and a description. Wouldn't it be nice if the description was in the URL?
Reason 3: Show Off Your Dopeness
When you use clean URLs you say to the rest of the web apps world, "we know wtf we are doing." Otherwise you could be considered just another geek with a site. Why not be considered cool? Why not be considered dope? Well use clean URLs and you can! And there are no Surgeon General's warnings on the package! Imagine for a second… a T-Shirt that says "got clean URLs?" Would be the hit of the Web 2.0 meetups!
Conclusion
The bottom line is that today it is very easy to create clean URLs. Every web server software can handle them and they help big time. Whether you use Drupal, Joomla, WordPress, Moveable Type or create your own application, clean URLs have never been easier to use!
One important note – PLAN YOUR URL STRUCTURE – whether you use clean or dynamic – it is imporant to create a structure that will work today and in the future. What you don't want is to run out of usable URLs in the first year of business. Create a plan and reap the rewards.
Become a sponsor
SPONSORS