Microsoft Archive
by Curtiss Grymala - March 11th, 2012
Comments Off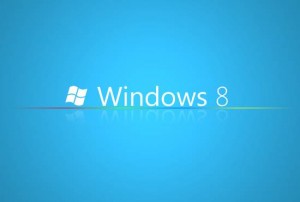 A few days ago, I went ahead and installed the Consumer Preview of Windows 8. To say I'm impressed would be understating things a bit. As a Windows Phone 7 user for the last 16 or 17 months, I have become extremely familiar with the metro UI, and am overjoyed to see it coming to the desktop. The whole experience so far has actually inspired me to seriously consider buying a new touch-enabled PC (my current PC is over 5 years old at this point, so it's probably time to update anyway).
What's Right About Windows 8?
The new interface is inspired. It's unique, and it's easy to use. If you're a long-time PC user, Windows 8 will require you to entirely rethink how you use your computer; but in a good way. No longer do you have a "Desktop" (well, you do, but it's an app within Windows 8). Instead, you have a screen full of tiles that you click or tap to open applications. All of your applications (with the exception of apps that have to run inside of the Desktop app) open fullscreen with no chrome around them. Each native app has 3 different formats: Full screen; minimal snapped; and maximum snapped.
When an app is full screen, it takes up the entire screen (duh!). Nothing else appears on the screen at all. You can bring up context menus for various actions by right-clicking (I'm not sure what the multitouch gesture is). You can then "snap" an app to the left or right of your screen. When an app is first "snapped", it appears in a minimal state. It only takes up about a quarter of your screen's width, leaving the other three-quarters available for another app. Then, you can open a second app to show up in the larger portion of your screen.
Want to keep an eye on the weather while surfing the Web? Snap your weather app to the left or right, and open IE in the rest of your screen. Want to keep your email visible while you're playing PinballFX? Snap the Mail app to your screen and open up the game you want to play. If you get an important email while you're in the middle of your game, you can either handle the email message in it's minimal state, or you can double click the divider bar to maximize the Mail app (snapping your other active app to the other side of your screen). Continue reading "First Impressions of Windows 8" »
by Curtiss Grymala - July 24th, 2011
I am not really a fanboy of any company (other than Sega), but I do appreciate when a company does something well. For Microsoft, there have been a few bright spots over the last few years (even if they haven't all been commercially profitable). Among those, I'd include the Zune as the best portable media player (note, I didn't say "handheld entertainment device", as the Zune and the ZuneHD were basically designed to do one thing, and do it extremely well); the Xbox 360 as quite possibly the best modern gaming console (though I do love my Wii, the Kinect kind of tipped the playing field slightly in Microsoft's favor – or so I've been told; I don't own a 360, yet); and Windows Phone 7 has, as much as Android and Apple fanboys would hate to admit, somewhat revolutionized the mobile touch interface.
Do I expect to see whole-hog clones of the WP7 Metro UI, the way we did with iOS? Absolutely not; but I do suspect that we'll see subtle changes to touch interfaces over the next year or so as a result of the way the Windows Phone OS works.
All of that said, I can't help but wonder what the Xbox team was thinking when it came up with the pricing structure for Microsoft Points or when they integrated Netflix into the Xbox ecosystem. Continue reading "What's Going On At Microsoft?" »
by Curtiss Grymala - March 22nd, 2011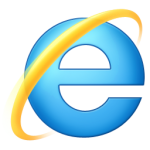 I've had a little bit of an opportunity to play around with Internet Explorer 9, and I'm still not sure if I like it or hate it. I am excited about the possibility of natively using some CSS3 and HTML5 in Internet Explorer, but I'm also disappointed by the lack of specific CSS3 elements.
On the plus side, IE9 does support almost all of the new CSS3 pseudo-classes (nth-child(), nth-of-type(), etc.), 2D transforms, almost the entire background module (multiple background images, background-clip, background-size, etc.), border-radius (rounded corners), box-shadow and RGBA colors. Continue reading "Internet Explorer 9 – Initial Comments" »
by Allex - March 9th, 2011
It seems all the big names want to get into the group buying craze before it dies. Today's entrants into the group buying fun are Skype and Microsoft.
Microsoft is offering Microsoft Office Professional Plus 2010 Windows Download for $99 via 1SaleADay. The overview says the Professional Plus version includes: Word, Excel, PowerPoint, Outlook with Business Contact Manager, OneNote, Publisher, Access, InfoPath, SharePoint Workspace, and Lync. A number of people on some of the deal sites are questioning if this is a legit deal so you may want to read the forum posts before you buy. Amazon lists this version of Office at $410.
Skype is offering three-months (affiliate link) of their Premium service for $10 via Groupon. It appears the deal is located in the Chicago section of Groupon so just navigate there when you arrive at Groupon. It looks like the main benefit of Skype premium is group video chat – you can also video chat with customer service. Skype is promoting the Groupon deal on the skype.com homepage. It appears the Skype-Groupon deal begins later today.
It's interesting to me to see the big brands promoting their group buying deals on their websites while the small businesses are not promoting their deals. I guess maybe the difference is quick revenue bump vs. lead-gen?
by Allex - February 17th, 2011
Comments Off
We are just a month away from the big SXSW weekend of parties. If you will be arriving into Austin early, or live in Austin, you might want to check out the Web Camp that Microsoft (Nasdaq: MSFT) will host just days before SXSW begins. I have not attended a Microsoft Web Camp in the past so I can't provide any reviews but the sessions look interesting and you will be fed.
You can register for the two-day event here – you must use a Windows Live ID (why I don't know) and you must register for each day individually. From the course overview, "Microsoft's 2 day Web Camps are events designed to teach you all about building websites using ASP.NET MVC, WebMatrix, OData and more. This event is a unique opportunity, partnering classroom learning on day one with hands-on-labs on day two, and leveraging experts to help you build new and exciting websites."
The sessions include MVC basics, jQuery Globalization, data access and modeling, validation and testing processes. I don't see any specific sessions around the Windows Phone but I have to image the topic will come up throughout both days. The event is free to attend and will be held at the AT&T conference center at the University of Texas in midtown.
by Allex - January 17th, 2011
I've covered a couple of calculators here at CN – eCalc (review) and Encalc (review). Today Microsoft released Mathematics 4.0 – a, "a graphing calculator that plots in 2D and 3D, step-by-step equation solving, and useful tools to help students with math and science studies." This calculator looks like it would be perfect for students. It would be even better if the equations and graphs could be shared through the "Microsoft Cloud" that they are pimping on tv lately.
Here's a feature list for the new Microsoft Mathematics 4.0:
Computing standard mathematical functions such as roots and logarithms
Solving equations and inequalities.
Solving triangles.
Converting measurements from one unit to another
Computing trigonometric functions, such as sine and cosine
Performing matrix and vector operations, such as inverses and cross-products.
Computing basic statistics, such as mean and standard deviation.
Performing operations on complex numbers
Plotting 2D and 3D graphs in Cartesian, polar, cylindrical, and spherical coordinates.
Finding derivatives and integrals, limits and sums and products of series
Finding, plotting, and solving common formulas and equations.
I wonder if students today still run out and buy the latest HP scientific calculator like they did when I was a youngster.
The calculator can be downloaded from Microsoft and is available for most Windows systems in both 32- and 64-bit versions. Sorry, no Mac version is available although this does look like it would be great on an iPad/Android Tablet.
by Allex - December 6th, 2010
After a short delay in transit, I've arrived in San Francisco for the Salesforce Dreamforce conference. As I noted last week, I am here to meet potential partners and current customers of CloudContacts. I will also be working on event coverage so stay tuned!
Salesforce says 20,000 people will attend the conference this week and from the look of the crowd inside the Moscone Center – the 20,000 have already arrived!
As I walked from building to building to figure out where to get my pass (everyone sent me in the wrong direction), I noticed a number of Segway vehicles around the Moscone Center. The Segways are all promoting Microsoft Dynamics CRM. The promotion reads, "I didn't get Forced! I got a cloud-based CRM solution that works the way I do."
I am not sure if the people on the Segways were just supposed to drive the vehicles or if they are supposed to engage people on the street but I didn't see any engagement. Some of the people walking down the street (which was very crowded) said that the vehicles were just in the way.
The sides of the moving billboard feature a Microsoft Tag which you can snap with your mobile to get news on Microsoft Dynamics CRM.
Become a sponsor
SPONSORS