MiFi Archive
by Curtiss Grymala - October 8th, 2010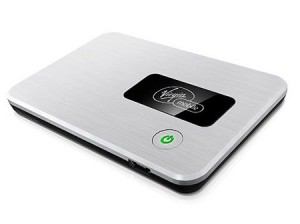 It's been a little over a month since I first started using the Virgin Mobile MiFi 2200 wifi hotspot. I used it almost exclusively as my Internet provider for most of the month of September, and I have to say I continued to be impressed by it throughout the month.
There were a handful of times that I had to reset the device because it stopped responding; and there were one or two instances when I actually had to reactivate it. Other than that, I very rarely had any issues with it at all.
I did find it difficult to get a signal while inside the conference rooms at WordCamp Baltimore last month, but I've gotten pretty good coverage everywhere else I've used it. I have actually gotten into the habit of watching shows on Hulu since making the switch to the MiFi device. Occasionally the buffer empties out and the video starts to stutter, but most of the time it does pretty well.
YouTube videos are still somewhat slow to download and watch, but they are okay.
While I didn't download any huge files (like DVDs or anything) over the last month, I did use the service pretty heavily and never had my service capped or limited as a result; so it would appear that the service really is unlimited. The Virgin Mobile account administration area does keep a log of how much you've used the service, but, in my case, the log is supposedly 57 pages long, so it's difficult to see exactly how much data I used during the month. It appears, though, that I used approximately 7 gigabytes of data during the month of September.
Continue reading "The VirginMobile MiFi 2200 – A Month Later" »
Become a sponsor
SPONSORS