Sprint Archive
by Allex - March 23rd, 2011
Last month Sprint (NYSE:S) announced an offer of $125 towards your monthly bill on a two-year contract if you port your number and purchase a smartphone.  This past Sunday, AT&T announced plans to acquire T-Mobile for $39 billion.
There is now a lot of chatter that Sprint will be offering instant rebates on their phones instead of the currently advertised mail-in rebates.  This means there will be no more wait for your money. The change will run from March 27 – April 16. You can read more about this rumor on the SprintUsers forum and on SlickDeals. Sprint is currently showing a $100 mail-in rebate on the Evo, Evo Shift and Samsung Epic.
If you combine the instant rebate and the $125 port-in credit noted above, it looks like a pretty strong deal for those who prefer to purchase directly from Sprint.
There are better deals out there thank buying a smartphone directly from Sprint — for example, Amazon sells the EVO for $119 while the same EVO is sold on the Sprint website for $199 after the $100 rebate. The Samsung Epic is sold on Amazon for $129 and on Sprint's website for $199, also after a $100 rebate.
I am digging around to try to get confirmation on this offer and will update if I get additional information. If you are planning to purchase a new smartphone directly from Sprint, I'd suggest waiting until the 27th so you get the $100 instantly instead of waiting many weeks and having to deal with the fun rebate paperwork.
I really, really, really want a new smartphone and have heard great things about the Nexus S but so far no Sprint release date has been released.
by Allex - February 15th, 2011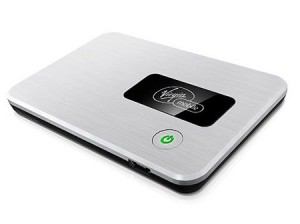 Last month, our own Curtiss Grymala posted an email he received from Virgin Mobile outlining changes to his account. Curtiss is an unlimited Broadband2Go customer and uses Virgin's MiFi device to get Internet access at home. The email Curtiss posted noted that on February 15, the changes would go into effect and from what I've heard – the changes have gone into effect today.
Regarding the speed change, the email noted, "Your data speeds will be limited for the remainder of the monthly plan cycle. During this time, you may experience slower page loads and file downloads and lags in streaming media.
Your data speeds will return to normal as soon as you buy a new Broadband2Go Plan." Since you "buy" a new plan each month on the pre-paid service, your data level would begin at zero each month.
A Sprint employee posted several important changes to the Virgin Mobile unlimited Broadband2Go program today. The big change is that the cost is going up to $50 (it was $40). From the announcement, "This change was necessary because Virgin Mobile is committed to continuing to provide the best possible overall customer service.  The $40 Unlimited Broadband2Go offer introduced last summer has been overwhelmingly popular. This added to an unprecedented thirst for mobile data that Virgin Mobile and all of the nation's wireless carriers are seeing more and more."
Continue reading "Virgin Mobile Begins To Restrict Speeds and Raises Prices on Broadband2Go Unlimited Plan" »
by Allex - February 11th, 2011
Yesterday Sprint (NYSE:S) announced they added 1.1 million subscribers in Q4 2010.  Sprint reported 49.9 million wireless customers at the end of Q4 2010.
Today I've learned of a deal which Sprint hopes will raise those numbers to even higher levels for Q1 2011. If you move your current phone number to Sprint and purchase a device, Sprint will give you up to $125 in credit towards your monthly bill. You still need to sign a two-year contract with Sprint.
If you purchase a regular phone, Sprint will provide a credit of $50. If you purchase a smartphone, Sprint will provide a credit of $125. Sprint considers the following phones as smartphones, "Blackberry, Android, Windows Mobile, Palm and Instinct Family of devices."
On February 1, Sprint began charging a $10 "premium data" fee to all smartphones activated after this date. So you could say that this deal would provide a year free of the premium data fee.
What I don't know is if you can port a Google Voice number over and still claim the $125. Sprint does say in their legal deal terms that, "Upgrades, replacements, add-a-phone/line transactions and ports made between Sprint entities or providers associated with Sprint are excluded (i.e. Virgin Mobile USA, Boost Mobile, Common Cents Mobile and Assurance)." If you can port any number over, this looks like a pretty hot deal. That is if you aren't one of the billions of people around the U.S. on line to get a Verizon iPhone.
by Allex - November 27th, 2010
For the last two-and-a-half years, I've been using a Samsung Ace smartphone. The lovely Windows Mobile device still works great for checking email, making calls, playing solitaire and the occasional web browser session using the Skyfire web browser. It's interesting to look back at my iPhone vs. Ace comparison from March 2008 and look at how far the iPhone has come since the initial release. Since I am no longer on a contract, I could move to another carrier although I have found Sprint to be very reliable everywhere I've traveled.
When I read reviews of Android devices like Louis Gray's Samsung Epic smartphone, it makes me drool and seriously want to trade-in my Ace. Every month it seems Sprint is pushing me on the HTC Evo Android smartphone with all of their ads and inserts. So far the best pricing I've found for the Evo is: Walmart at $149 (no activation fee and there are discount codes floating around) and $99 on Amazon (no activation fee). But when I held the EVO, it felt too large and heavy for my pocket.
A new Android device has launched that appears to be targeted towards the budget sensitive Android crowd. For the next week, Sprint is offering the LG Optimus S device for "free". I put the free in quotes because you will need to either sign a new 2-year contract or be in your renewal period (I fall into this category) which will also require a 2-year extension. The phone is available in Charcoal and Purple.
As a side note, if you do decide to move to Sprint – do some searching for the "Everything Plus Referral Program" – it's a program for friends of employees that provides some serious plan discounts.
Engadget has a very detailed review of the LG Optimus S and a video which I've embedded below. The device is about the same size as the iPhone 4 but seems smaller and lighter than the EVO. I am frankly not interested in streaming HD contact from my phone to my TV so I am not sure I need the extras that the EVO provides.
I am hoping to play with some of the Android devices on my trip next week to San Francisco and then make a decision on which phone I will buy. Don't worry, if we meet in SF, I won't pull out the Ace in public.
Continue reading "Sprint Offers LG Optimus S Android Phone Free w/Contract" »
by Allex - May 28th, 2010
Shortly after the first iPhone hit the market, I purchased one and returned it just 20 days later. The device was lovely except that in my Manhattan apartment I had no phone coverage. I decided to switch to Sprint and frankly I can't remember the last time I had a dropped call or poor coverage. I've used my phone with Sprint across the U.S. and the coverage has been great – even at SXSW where there have always been fears about poor AT&T coverage (apparently this year provided better coverage).
One of the reasons I am fearful of switching carriers to get an Android device is because of the coverage issues. I have no idea how strong T-Mobile or Verizon is in the area I live and the locations I visit.
The Wall Street Journal has a very interesting set of diagrams which plot good and bad cell reception around the NYC metro area. The Wall Street Journal created the diagrams from data on dropped and unsuccessful calls compiled by the Nielsen Co., which sends out equipment-filled vans to make 140,000 test calls a year across the five boroughs, Long Island, northern New Jersey and southern Connecticut.
Apparently the NYC metro region has a success rate of 97% which is lower than other major cities. "Typically, they've (the carriers) overinvested in New York," says Nielsen analyst Roger Entner. "It's the media and investment banks they want to keep happy."
Unfortunately the Nielsen report doesn't break the data out by carrier. I guess cell service today is similar to the early days of cable/dsl – too many people wanting to share the pipe and the service providers weren't adding more pipes quick enough. Now we are all pushing mobile usage to the highest levels ever recorded and carriers are working to keep up with customer demand – both in quantity of devices and usage from each device.
You can find all of the WSJ diagrams here.
by Allex - May 26th, 2010
I've finally started the hunt for the replacement to my Samsung ACE WinMo mobile device. From what I've seen, I think an Android device is what will suit my needs best. As a deal hunter level 7, here's a list of the best deals that I have found to-date on the latest Android devices. Naturally I should have attended Google IO which would have provided me with a free EVO that I would have used unlike the many attendees who got a free $700 gift from Google after they sold their phones on Craigslist.
You can pre-order the HTC EVO 4G at Best Buy or Radio Shack for $199 with no rebates. There appears to be a $10 coupon floating around that can be used at Radio Shack to bring the price down to $189. There's also talk that if you are a current Sprint customer without a plan (like me) you can get a $70 renewal credit which would bring the price down to $129. It's important to note that the EVO requires an extra $10 monthly fee for the 4G data service.
The Incredible is also a hot Android device – just check out our Incredible review for all of the device details. The Incredible is available at Wirefly for $149 but is backordered 2-3 weeks. The device is available directly from Verizon for $199 and you might be able to apply the coupon code DEALPRO to save 10%. Verizon is currently showing a ship date of June 16, 2010. If you are on the "new every 2″ plan with Verizon, the Incredible is available for approximately $150.
Continue reading "Deals for Android Devices – EVO and Incredible" »
by Allex - November 14th, 2009
Comments Off
Over the past month or so, New York State has started rolling out a new lottery machine at lottery retailers around the state. The old machines were in service for (as best as I can remember) at least 15 years. I've also learned that the lottery in New York is the largest lottery in the U.S.
From a customer perspective, the new machines are faster and use less paper than the old clunkers.
The old lottery machines used a landline to connect to the main center to transmit the lottery ticket information. It appears the new machines use a Sprint wireless card for data transmission. The top retailer in the state was delayed in receiving the new machines because they couldn't get a signal underground. I was told that they were working on a new solution last weekend but haven't been back as of yet to see if they found a solution. In my discussions with lottery retailers, all noted that at least once they had issues with the wireless access. Today one top 20 retailer was unable to redeem instant tickets due to an issue with their signal. Overall the retailers I spoke with are happy with the new lottery machines.
The title of this post comes from something I heard when I was at a newsstand last week. The new lottery machines play a very loud jingle and buzzer sound when the lottery retailer scans a winning ticket. It doesn't matter if the customer won $1 or $1,000,000, the sound is exactly the same. If I remember, machines in South Carolina also play a jingle when a winning ticket is redeemed.
Continue reading "This Lottery Machine Gonna Get Someone Killed" »
Become a sponsor
SPONSORS