WiFi Archive
by Allex - May 25th, 2011
Comments Off
On every arrival to- and departure from the Austin airport, I've wondered why there isn't free Wi-Fi. Now that I live here and I am traveling more for CC, the question comes up each time I walk from the parking lot to the terminal. I've been forced into tethering my cell phone to the laptop to get Internet access (which actually has worked great). Austin claims to be a huge tech center and yet we welcome visitors, conference attendees, business partners, customers and new residents like myself by pushing a paid Wi-Fi service inside the terminals.
Today, via a friend and the Biz Journals site, I've learned that the Austin airport now has limited free Wi-Fi service within the terminal. The free Wi-Fi service is available but it's limited to a 30-minute session. After the thirty minutes are up, you will have to pay $5/hour or $8/day to remain online.
This limitation is certainly disappointing – the limit works great if your plane is on time but if the plane is delayed, thirty minutes isn't really enough time to update Twitter, Instagram, Yobongo, Flickr, Facebook, MySpace?, PicPlz, YouTube, Color and Path that your plane is delayed and you hate X airline and that you expect at least $1,000 or you will blog about the airline. Perhaps you should pre-prepare for a case like this one and have the messages ready to go so you can post on the 29th minute.
I look forward to the day that every airport and bus/rail station has free Wi-Fi available for all ticketed passengers.
by Allex - February 15th, 2011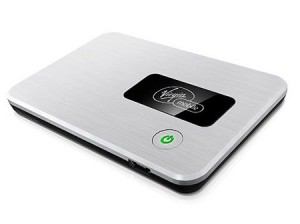 Last month, our own Curtiss Grymala posted an email he received from Virgin Mobile outlining changes to his account. Curtiss is an unlimited Broadband2Go customer and uses Virgin's MiFi device to get Internet access at home. The email Curtiss posted noted that on February 15, the changes would go into effect and from what I've heard – the changes have gone into effect today.
Regarding the speed change, the email noted, "Your data speeds will be limited for the remainder of the monthly plan cycle. During this time, you may experience slower page loads and file downloads and lags in streaming media.
Your data speeds will return to normal as soon as you buy a new Broadband2Go Plan." Since you "buy" a new plan each month on the pre-paid service, your data level would begin at zero each month.
A Sprint employee posted several important changes to the Virgin Mobile unlimited Broadband2Go program today. The big change is that the cost is going up to $50 (it was $40). From the announcement, "This change was necessary because Virgin Mobile is committed to continuing to provide the best possible overall customer service.  The $40 Unlimited Broadband2Go offer introduced last summer has been overwhelmingly popular. This added to an unprecedented thirst for mobile data that Virgin Mobile and all of the nation's wireless carriers are seeing more and more."
Continue reading "Virgin Mobile Begins To Restrict Speeds and Raises Prices on Broadband2Go Unlimited Plan" »
by Allex - June 16th, 2010
Comments Off
Earlier this week, coffee house Starbucks announced that beginning July 1, 2010, WiFi will be free for any length of time at all of their U.S. locations. This is actually the second best part of Starbucks…the first being the typically-clean bathrooms. Now if they just sold other drinks and food, we'd be all set.
Chandu Thota put together a neat heat map showing all of the Starbucks locations across the U.S. and the density of free WiFi in the various locations. It looks like many of the major cities have full coverage including NYC, Chicago, Austin, San Francisco. Some areas of the country – North/South Dakota, Nebrasks, Montana, Idaho and Wyoming have only a few stores which means you might have to find free WiFi elsewhere.
Here's a sample from the map – in case you are wondering, I cut it to only show the northeastern U.S. so you have to visit the content creator to see the rest of the country.
by Allex - March 8th, 2010
In the old days, there were two main ways to get anywhere from Boston to Washington using public transit. Those two ways were Amtrak trains and Greyhound buses. Over the past few years, new bus services that travel along the northeast corridor have popped up including Bolt Bus and Megabus. Both of these new bus services offer very inexpensive fares and also offer free Wi-Fi service (Bolt Bus is partially owned by Greyhound). When I speak with entrepreneurs that travel anywhere from Boston to Washington, many have started to use the buses over Amtrak because of the Wi-Fi and the lower cost.
Last week Amtrak announced the launch of Wi-Fi service on their fleet of Acela Express trains.  Acela Express is the luxury, "faster" train service that runs from Boston to Washington and costs a bit more than the traditional Amtrak train service. The new Wi-Fi service is free to all travelers.
The free Wi-Fi service is also available inside the stations that Acela services including NY Penn Station and Washington Union Station. So now we have a new place to use free Wi-Fi in Penn Station!
I wonder how the Acela Wi-Fi handles travel inside the tunnels. It's great news that Amtrak is finally starting to move forward with technology on their trains. While the announcement notes that there are no firm plans to add Wi-Fi to their other trains, the sooner they add the service, the sooner they could look to potentially taking people off the buses and onto the trains. And frankly, if the service quality is good, Amtrak should charge a small fee for it. If the airlines charge, so should Amtrak.
by Allex - January 30th, 2010
Over the past week we've looked at why the iPad will be good for contractors and why you might not be the target audience for the device. After considerable thought, I'd like to share why I want an iPad.
I'm not an Apple fanboy – the only Apple device I currently own is a 4 year-old refurbished iPod Nano. I don't carry an iPhone – I use a Samsung Ace Windows Mobile smartphone. I still like the device because it's tiny and has great battery life for my trips. I was recently scolded for not using Keynote for my presentations. My main computer is a refurbished Dell XPS M1330 laptop which I've enjoyed over the past year although lately the fan has made so much noise that I can't bring it to SXSW with me. I have been considering purchasing the new Asus ULvt30 laptop as it has a super battery and looks like it would meet my needs well.
So why do I want the Apple iPad? It's been bashed from blog to blog and fanboys are torching their shrines to Steve Jobs. (side note, I wonder if the fanboys would have loved the device if Jobs gave one to everyone in the audience. You know, just like Google did with the Nexus One. Didn't see much hate over that way, did ya?)
by Allex - October 26th, 2009
Found via FatWallet, it appears that some McDonalds locations are handing out coupons that allow you to use their WiFi service for free. The WiFi coupons are good for one hour of usage and expire in late 2010. You may need to make a purchase to obtain the coupon and some McDonalds locations offer free WiFi without a purchase. Some locations may allow AT&T customers to use the WiFi for free as well.
My guess is that this deal won't work in Manhattan as the island is typically void of any McDonalds specials. I would head into McDonalds to test the coupon if they brought back the fried apple pies. The baked ones just don't cut it.
And here's the McDonalds rap for a bit of afternoon fun:
Continue reading "Free WiFi at McDonalds via Coupon" »
by Allex - September 24th, 2009
Comments Off
Back in November 2007, we wrote about a free WiFi service provided by CBS in Times Square. I am not sure if the program is still continuing as I haven't had a need recently to use WiFi in Times Square. Today I have a couple of new ways to get free WiFi in NYC.
This first option is actually available nationwide. If you have an iPhone and download the new Starbucks mobile application, you can use the WiFI service at Starbucks for free for up to two hours each day. Apparently the mobile app can also be used to pay for coffee as well.
The second option is available in Midtown from the Sheraton NY Hotel and Towers which is located on 49th street and 7th avenue. The hotel has been upgraded as a Link@Sheraton  which includes a Microsoft-equipped lobby. The Link includes free WiFi for guests and locals. Gloria Sin at NY Convergence has more on the Link opening.
The Link includes computers running Windows 7, Silverlight-powered web cams and televisions. There has been a lot of chatter about Windows 7 "parties" for the launch while I like this Link concept better. Sheraton hopes that WiFi users will pay for drinks and food along with the goal of drawing in more hotel guests.
Become a sponsor
SPONSORS