wordpress Archive
by Curtiss Grymala - June 9th, 2011
Comments Off
As much as I love WordPress, one of the areas it really lacks is workflow. There are three basic statuses for posts (draft, pending review and published), but there's very little difference between "draft" status and "pending review." When a post is saved as "Pending for review", nothing happens automatically. No email messages are dispatched to any of the site's editors or administrators, no special, obvious flags fly within the admin area, etc. It might as well just be a "draft" for all intents and purposes. The idea behind creating the "pending review" status was to allow editors and administrators to tell the difference between an in-progress draft and a draft that was ready to be published, but that seems to be about it.
Further, once a post is published, any changes made to it are automatically published, without any way for another user to review those modifications.
As a blogging platform, workflow is very rarely necessary, but as WordPress becomes more and more of a website content management system, especially among corporate customers, that lack of workflow can become a bit of an issue.
There are a few plugins, though, that aim to help WordPress achieve a little more footing in the area of workflow.
First, there are quite a few plugins that set up admin notification for drafts and/or "pending" posts. The one that I have used in the past was called "WP Status Notifier" by iDope, but it seems to have been removed from the WordPress repository for some reason (the author is currently investigating the issue). However, a quick search of the WordPress repository offers up quite a few results for alternative options.
To handle the workflow issues related to modifying published posts, I wrote a new plugin to do just that. The Post Revision Workflow plugin was pushed into the WordPress repository today. You can read more about the plugin and see some screenshots on my plugin website. It's an extremely simple plugin that is in the infancy of its development, but it seems to get the job done. If that's not quite to your liking, there are one or two other plugins listed in the repository that seem to be after the same goal. Based on the descriptions (I have not installed or used any of the others), Edit Flow looks especially promising.
by Curtiss Grymala - January 20th, 2011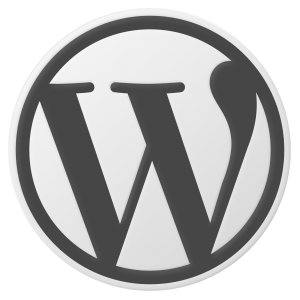 WordPress 3.1 will most likely be released in the next few weeks, and it brings with it a few major changes. If you're a regular WordPress user, you might not immediately notice many of the updates; but if you are a WordPress Multi Site user, or you are a plugin developer, the changes will most likely seem somewhat revolutionary.
The major change for WordPress Multi Site is the isolation of the Network Administration area. The Super Admin menu is going away, and being replaced with an entirely new admin dashboard for Super Admin users. Developers that initially made their plugins compatible with WordPress MU or WordPress Multi Site will need to make some minor modifications in order to make their plugins compatible with WordPress 3.1. Continue reading "Here's What's Coming in WordPress 3.1" »
by Allex - December 22nd, 2010
Comments Off
Monitoring service Pingdom has put together a list of the top incidents for 2010 across the Web. Most of the incidents are outages at some of the biggest web services – many of which were reported here on CN first.
Pingdom notes, "The truth is that the Internet is not quite as stable and solid as most of us would like to believe. It's a complex system, like a living organism, and things do break from time to time. Sometimes it's small-scale enough that nobody notices, and sometimes hundreds of millions of people are affected."
Some of the services Pingdom looks at include: Wikipedia, Twitter, WordPress, Gmail and, of course, Tumblr.
For a fun history lesson, check out their top incidents report from 2007.
by Allex - September 24th, 2010
Comments Off
As of 11:30pm Eastern Time, it appears that WordPress.com hosted blogs are down and aren't loading. Twitter search is showing many reports coming in every minute showing that the blogs are down.
The WordPress Twitter account notes, "WordPress.com is currently experiencing a network outage. We're working on getting things back up ASAP."
And loading any WordPress blog returns the following message, "WordPress.com is temporarily unavailable. We're working on the issue and things will be back up and running ASAP. Please check back in a few minutes."
Popular technology blogs GigaOm and Techcrunch are also displaying the above message. Both sites are hosted on the WordPress VIP program.
Automattic, the parent of WordPress, has a full health service dashboard which the company notes provides real-time status on all of their products. The dashboard also notes that commenting service IntenseDebate is also currently down.
Update: 12:08am Eastern – sites are back! Go browse cat photos! I am wondering with all of the downtime this week across a number of major sites if we should just turn off the whole Internet this Sunday, go outside, be with people and come back fresh on Monday.
As always please report in if your WordPress.com blog is down or you are unable to access the blogs you enjoy reading.
by Allex - August 17th, 2010
Blogging service Zemanta has announced a new integration today with the hosted version of blogging platform WordPress. Zemanta's blogging tool has been available since the early days of the company for the self-hosted version of WordPress (like we use here at CN) and now anyone using the hosted version of WordPress can also benefit from Zemanta's service.
From the announcement, "Currently, Zemanta works on English-language blogs and can only be used in the visual editor mode. It's not available on private blogs. Photos recommended by Zemanta are copyright-cleared, but we urge you to check out the photo's license if you have any doubts (you can do that by hovering over the photo)."
Zemanta's goal is to bring together relevant databases and help enhance content across the Web and in email. They use a variety of databases including Amazon, IMDB and Wikipedia. Zemanta uses "entity extraction" to determine what terms and phrases they should offer suggestions for.
Zemanta CEO and co-founder Boštjan Špetič forwarded the announcement to us (along with probably every other tech blog) and notes that in the first three hours since the integration went live, over 800 WordPress hosted bloggers have activated the plugin. Boštjan also notes that Zemanta is now available for use by over 30% of all blogs worldwide.
If you are new to the Zemanta service, checkout our interview with the founders to learn more about how Zemanta works and their business model.
by Allex - June 10th, 2010
Comments Off
As of 9:00pm Eastern Time, it appears that WordPress.com hosted blogs aren't loading. Twitter search is showing many reports coming in every minute showing that the blogs are down.
The last outage for WordPress hosted blogs was back in February of this year. The outage affects major sites including Failbooking and other Cheezburger sites, major tech blogs Techcrunch and GigaOm and somewhere between "thousands" and "millions" of other blogs hosted by WordPress.
The message is the same on all WordPress hosted blogs, "WordPress.com will be back in a minute!" Well it's been longer than a minute :)
In case you are not familiar with how the WordPress blogging software works, here's a basic overview. You can choose to host the software on your own server which is called "self-hosted" or you can have WordPress host your blog using their servers. Some of the larger blogs pay WordPress a fee to be part of their "VIP" hosting program. Somehow I am sure all of the VIP customers are calling their WordPress representatives to find out why the service is down. There are pros and cons of both the self-hosted and hosted versions of WordPress.
Update 9:45pm: WordPress is back, here's the latest from WordPress founder Matt Mullenweg, "The vast majority of blogs are back up, bringing up the rest over the next few minutes after we verify them."
As always please report in if your WordPress.com blog is down or you are unable to access the blogs you enjoy reading.
by Allex - February 18th, 2010
As of 4:40pm Eastern Time, it appears that WordPress.com hosted blogs aren't loading. Twitter search is showing many reports coming in every minute showing that the blogs are down.
Interestingly, this outage comes just 10 days after the technology blog Techcrunch moved to the WordPress VIP program. Top tech blog GigaOM, also hosted on the WordPress VIP program is also down. It also appears the network of blogs run by Cheezburger are also down (including Failblog and Failbooking).
WordPress.com is displaying the following message, "There was a small systems error. Please try refreshing the page and if the error is still there drop us a note and let us know."
Update: shortly after the outage began, the official WordPress Twitter account noted, "WordPress.com is down, we're working on restoring service now." We will continue to update this post with more information as we learn more.
Update 2: As of 5:15PM Eastern, the sites are still unavailable. Must be something major over at WP HQ.
Update 3: WordPress is back – founder Matt Mullenweg notes, "We are back running at full capacity now. Closely monitoring services for any aftershocks."
Final Update: WordPress founder Matt Mullenweg has provided a recap on the WP blog explaining what happened. The servers were down for just under two hours. Mullenweg notes, "We are still gathering details, but it appears an unscheduled change to a core router by one of our datacenter providers messed up our network in a way we haven't experienced before, and broke the site. It also broke all the mechanisms for failover between our locations in San Antonio and Chicago. All of your data was safe and secure, we just couldn't serve it."
As always please report in if your WordPress.com blog is down or  you are unable to access the blogs you enjoy reading.
Become a sponsor
SPONSORS